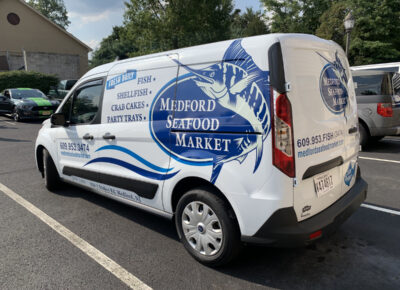 If you own a South Jersey business and are looking for a 24/7 advertising opportunity, ask us about our top quality commercial vehicle wraps and lettering. Whether you're looking to add graphics to your commercial fleet of vehicles or just decorate your service truck, we'll make sure you're projecting your company's image in an eye-catching way.
We're happy to work with any logo you provide us. Don't have a logo? We'll help you design one! We provide 100% custom logo designs, with multiple options and colors.
Our team will survey your vehicle, review your vision with you, and digitally create graphics for your approval with our design software. Once you're satisfied with the design, we'll produce your vehicle graphics on our plotters, printers and laminators.
We offer various packages to fit your needs and budget, including:
Basic Lettering and Logo Branding. The basic budget-friendly package, ranging from $200-$1,000 (depending on design complexity and vehicle size), is an effective solution for your branding whether on the road or parked at a job site. Lettering includes single or multiple color letters that blend well with the vehicle's background color.
Our basic lettering package is popular with small businesses that depend on word of mouth, along with national fleets such as Comcast/Xfinity. This option offers low cost consistency and vehicle legalization. It isn't for attracting new customers on a large scale…it is simply a professional way to show your prospects that you mean business!
Partial and Full Vehicle Wraps. Since the trend of vehicle wraps hit the market, Acerbo's has been involved. We've put hundreds of advertising wraps on vehicles for businesses. Vehicle wraps are a great investment for getting your brand in front of potential new customers. They get a driver's attention and communicate the message that your company is strong and professional.
Partial or full wrap packages, starting at $1,500 (again depending on complexity and vehicle size), convey a clear message to your prospect about who you are and what you do. You can put large images or your logo on your vehicle with our partial wrap design, or try the full wrap when the vehicle color has no relevance to the brand and you're looking to keep your fleet looking consistent.
Whatever your branding needs, our seasoned, professional designers can help guide you with a wrap design that works best to help your growing company get the word out. (good idea to use Raynor Electric as a photo for a full wrap)
Reflective Lettering & Wraps. If you want your brand to shine any time of the day or night, ask us about our lettering with high visibility reflective materials! This is our most expensive option, but it's well worth it for the return. Our reflective branding wraps will make your vehicle stand out anytime, including in dark parking locations where other brands won't get noticed. We'll be happy to show you samples of our reflective lettering and the difference it makes. (Big Timber Tree services truck photo for this option)
Whatever is sparking your interest in vehicle graphics, reach out to Acerbo's today to find out more. We can provide a beautiful, captivating and colorful wrap for your vehicle that sends a strong message to your customer.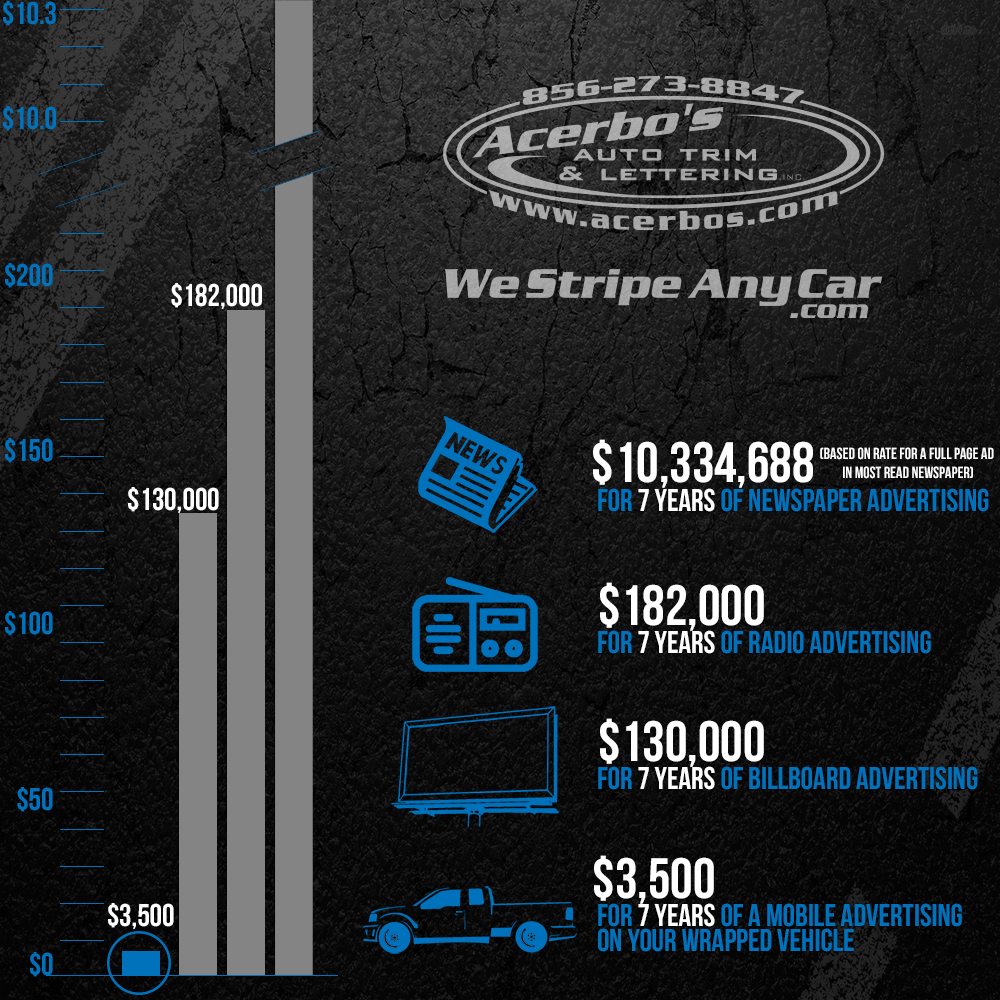 ---